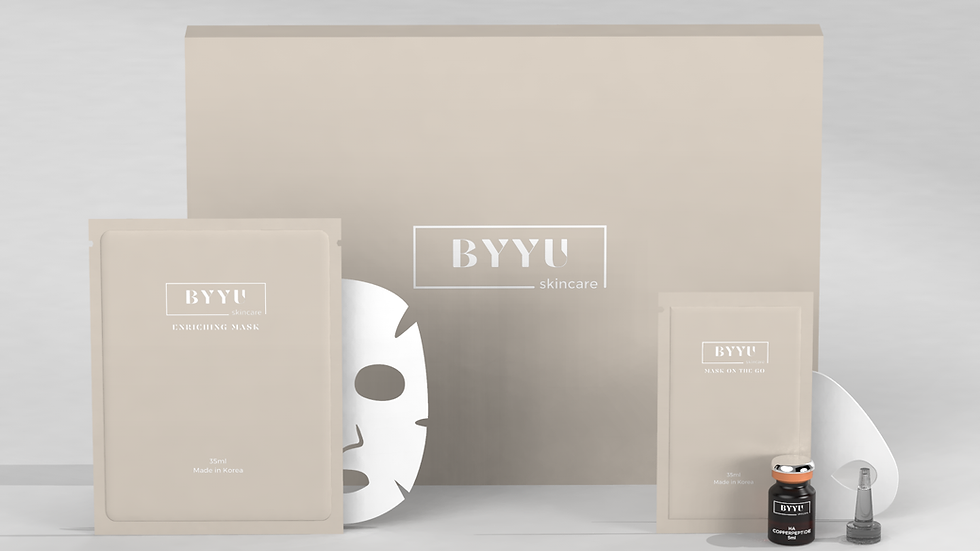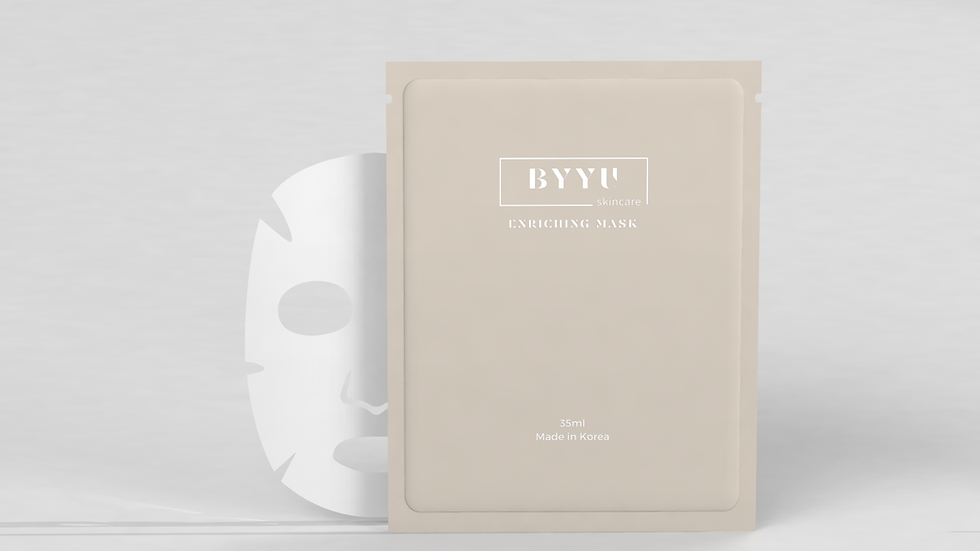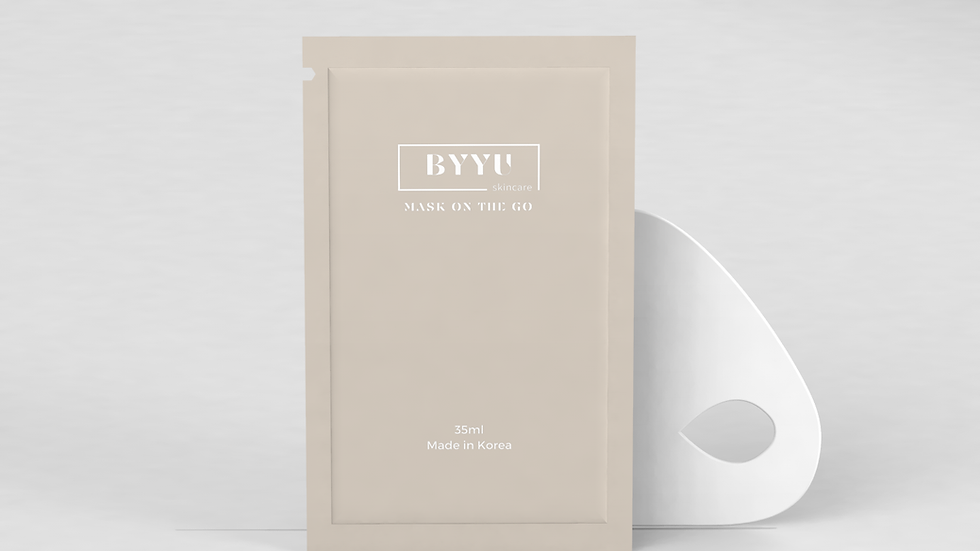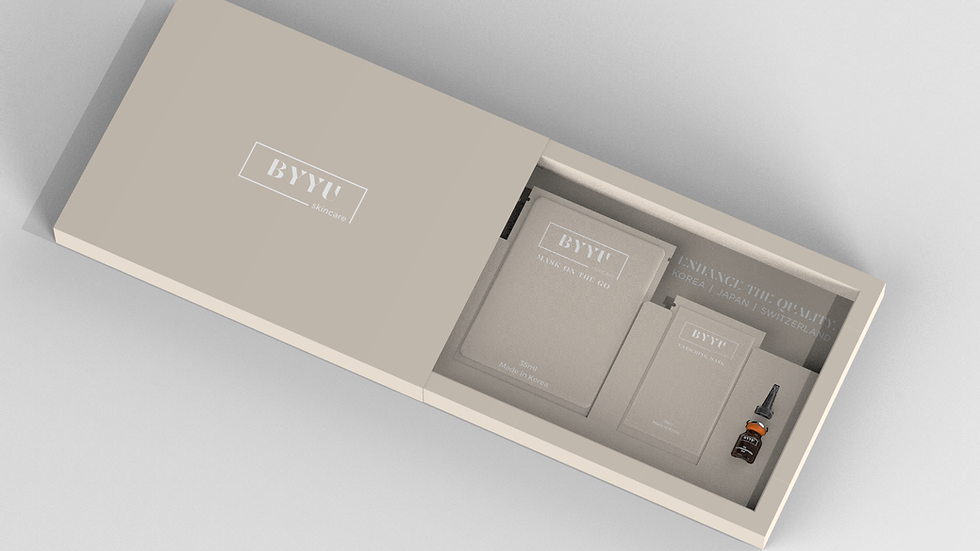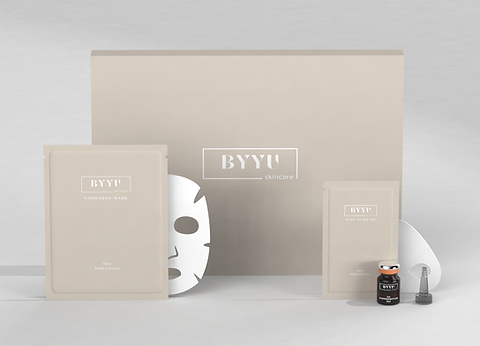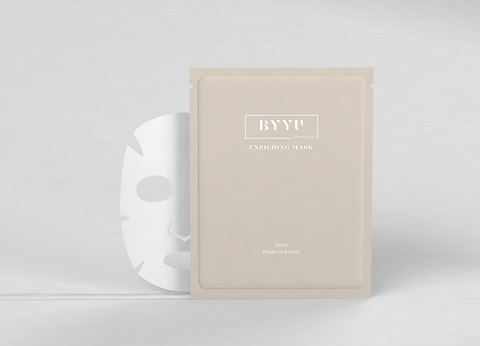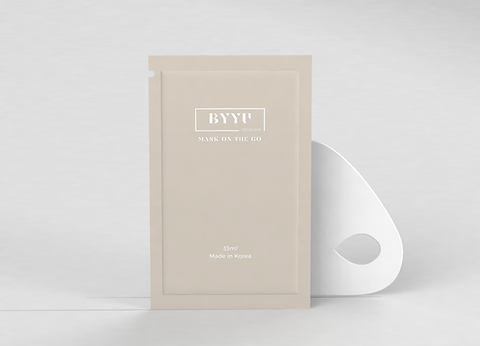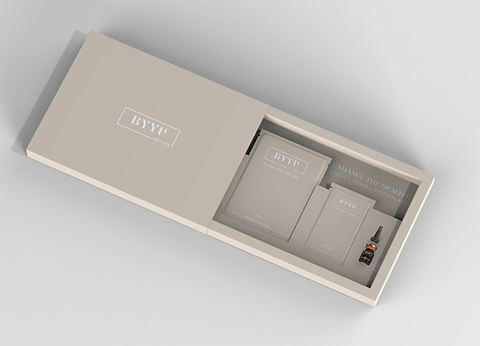 ENRICHING MASK SET
HK$680.00
ENRICHING MASK (5 sheet) Made in Korea.

Restore, repair, and nourish skin with the BYYU Enriching Mask. This nutrient-rich mask offers extreme moisture and nutrition for hydrated, healthy skin. A Vitamin B Complex of Niacinamide and Panthenol works to even tone, balance oil production, and fight signs of ageing. Our patented Aquaxyl technology strengthens the skin barrier and restores water loss, while the robust thick hydrogel material of this mask pushes active ingredients deep into the skin for better delivery and faster results. Draw leftover makeup and debris out of pores, soothe inflammation and get the soft, supple skin you deserve with this amazing mask.

MASK ON THE GO (5 sheets) Made in Japan.

Maximise the benefits of our revolutionary Enriching Mask with the MASK ON THE GO. This convenient, breathable mask allows your Enriching Mask to safely secure onto your face while moving around and handling your daily tasks. We use a soft, flexible material that bends and stretches in whatever direction you move without discomfort or obstruction. Remain productive while treating your skin, or take a nap knowing your mask is secure with this innovative mask.

HA COPPER PEPTIDE SERUM (5ml) Made in Switzerland.

Deep, penetrating hydration is only a step away with the BYUU Hyaluronic Acid Serum. This simple yet powerful product combines three different molecular weights of Hyaluronic Acid with Copper Peptides to combat several skincare issues in one easy step. Hyaluronic Acid effectively draws atmospheric water deep into skin layers, instantly hydrating and refreshing dull, dry skin, while a potent copper peptide complex promotes collagen production and fights signs of ageing. This gentle gel formula absorbs quickly and moisturises deeply, combating signs of ageing and depositing powerful vitamins and minerals. Prevent stubborn breakouts, quell irritation, and restore a youthful lustre to even the most sensitive skin types.
HOW TO USE
Apply Enriching Mask to your face after cleansing.
Place the water gel mask sheet down on face, adjust the mask gently till it fits the face perfectly.
Stretch both side of MASK ON THE GO to the length of both ears, hang the mask openings over the ears, adjust the mask until it fits over the jawline.
Leave on for 15-20minutes.
Remove the mask and massage the remaining serum onto face and neck.
Use one to two times per week.
To get the best result apply the HA copper peptide serum daily on a clean face.